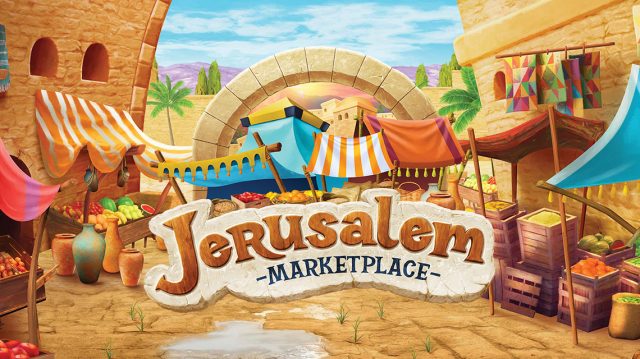 July 11-15, 2022 @ 5:30 pm - 8:30 pm                        Dinner is served @ 5:30 pm                                Opening Celebration Begins @ 6pm
Celebration & Lunch: 
July 16, 2022 @ 11:00 am - 2:00pm
Please click here to register for this event.
Dear Parents:
Get ready to experience the Bible in a new way! 
This Holy Land experience is unlike anything your children have ever done.  As the children are introduced and immersed in Bible times culture, the reality of God's love gains new meaning and relevance to their everyday lives.  Plus, they'll have an amazing time trying out new Bible-times crafts, games, songs and more!
Kids develop new friendships. While it's true that your child might not get to be with his or her very best friend, your child will have wonderful opportunities to make new friends and interact with a new group of children. Children will be placed in Tribes of up to 10.  There will be a variety of ages in each Tribe.  There will be a Tribe Leader and Asst. Leader. The Tribes will be named after the sons of Israel.  They will have their own unique banner and arm (or head) band.  The goal is that every Tribe member of any age will be able to relate to Jesus' experiences in Jerusalem in some way.
Older kids shine! Parents are continually surprised that after a few days of VBS, their older children love this newfound role! Suddenly, they're the "cool" big kids with younger children looking up to them. And while your child is helping younger kids with simple tasks like reading and writing, he or she is having the chance to serve and demonstrate Christ's love! It's a meaningful way to discover—and practice—the joy of service.
Younger kids are cared for.  This year's VBS is carefully designed for multi-age groups of children. That means games are team-building activities (brilliantly disguised as wildly fun games) in which your child's abilities will shine. It's likely that your younger child will be loved, affirmed, and doted upon by his or her older teammates.
Bible lessons are more memorable. This year's VBS doesn't rely on more traditional teaching methods (like fill-in-the-blank puzzles or word searches).  Kids experience Bible stories in powerful, life-changing ways. Each day will begin with a Bible drama.  And that's something kids of all ages will enjoy...and remember. Tribe leaders gather with kids for small-group discussions including questions that apply to every child but may touch each child at a different level.
Millions of children have experienced success with this multi-age "family" approach VBS. However, the most important factor in making this program a success is your attitude. If your child has doubts, reassure him or her that this is a wonderful opportunity to try something new. Your support will speak volumes to the children we're serving.
Donate  
Due to budget constraints brought about by the pandemic, we need your financial support to put on this year's VBS.  We need to raise $2,000!  There is no charge to the parents who bring their children to VBS. Please consider donating, so that your kids can have a memorable VBS this summer.  To donate, contact the church office at (941) 924-6223 or churchoffice@sarasotasda.org or click here.
Thank you for your prayers and support!
~ VBS Director